2015 Montrose Triathlon Supports Macmillan in Charity Partnership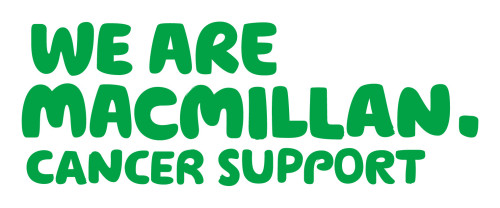 2 April 2015: For the second year Macmillan Cancer Support are the official charity partner for the 2015 Montrose Triathlon.
Cancer is the toughest fight most of us will ever face and, despite the fact that it will affect nearly all of us in one way or another, it can still feel like the loneliest place. But you aren't alone. Whoever you are and however cancer has affected your life, Macmillan is here for you.
This year the Macmillan volunteers will be cheering participants on while they swim, bike and run around Montrose.  No portion of this year's entry fee goes to Macmillan, so any money received by Macmillan comes from fundraising undertaken by the 210 participants signed up to take part in the triathlon.  All monies raised will make a real difference to the lives of people affected by cancer.
Maggie Lawrie, Tri Angus Limited, commented, "I'm delighted that, for a second year, we are able to partner with Macmillan Cancer Support.  The work they do to support people affected by cancer is so important and I'm very pleased that we are able to work together to help raise funds and awareness.  I would encourage everyone who has signed up for the event to do their bit to raise funds for the charity to help support the vital work they do. To register as a fundraiser and receive a Macmillan Fundraising pack, simply email triathlon@macmillan.org.uk."
Shirlie Geddes, Angus and Tayside Fundraising Manager for Macmillan, added, "Every year in Scotland, 30,000 people are diagnosed with cancer. And in six year's time, it's predicted that half of all Scots will be facing a cancer diagnosis at some point in their lives. Whether you're living with a diagnosis, or care for someone who is, you can have moments of feeling totally alone. But you aren't alone. Whoever you are and however cancer has affected your life, Macmillan is here for you with medical, emotional, practical or financial support.
"We are very grateful to Tri Angus for this opportunity to raise funds and awareness. Macmillan isn't just made up of nurses, support lines and grants. It is made up of every person who raises money, gives their time and shares their experiences with us. Whenever you reach out to help someone facing cancer, you are Macmillan. And as long as we are all Macmillan, no one will face cancer alone."
For more information about how you can raise funds or help on the day please contact Maggie Lawrie via info @triangus.co.uk.