Local Triathlons Raise £6000 for Tayside Mountain Rescue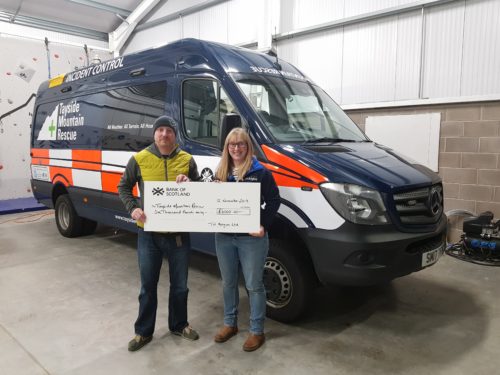 Tri Angus Ltd are delighted to announce that participants at the 2019 Montrose and Forfar Triathlons have raise over £6000 for the events charity partner, Tayside Mountain Rescue (TMR), and in doing so bringing the total raise throughout the three year partnership to just over £13,300.
Event participants were given the chance to raise funds in three ways.  Thirteen participants at each event were given the chance to join "Team TMR" and raise funds for the charity via sponsorship from friends, family and colleagues.  Participants could also donate to TMR when they signed up to take part in the events and finally, local sports massage therapists from Sattva Wellness took donations in return for a 15 minute post event rub-down to help sooth any aches and pains!
The partnership, which is now in it's third year, has proved to be a very successful one for both organisations and both Tri Angus Ltd and Tayside Mountain Rescue are delighted that it will continue next year for a fourth consecutive year.  In return for supporting TMR, a team of volunteers from TMR provide first aid cover at both the Montrose and Forfar Triathlons.
Maggie Lawrie, Event Director from Tri Angus Ltd, commented "I am delighted that the event participants have managed to raise so much for our friends at Tayside Mountain Rescue this year.  The 2019 total has smashed previous totals, providing much needed funds for the charity and its volunteer rescue teams to continue the lifesaving work they do.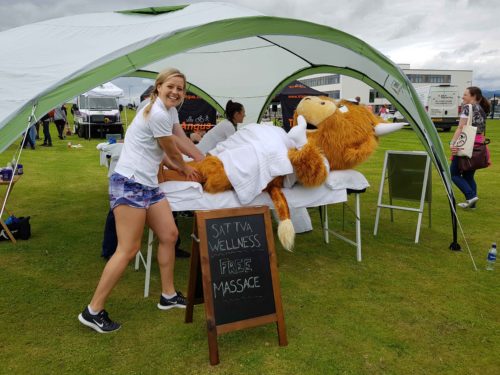 "We are very grateful for the continued support from TMR.  It's very reassuring for both us as event organisers and the participants knowing that should they need medical assistance they are in very safe hands.  We are very proud to be able to support such a fantastic organisation"
Paul Russell, Tayside Mountain Rescue Deputy Team Leader who was also taking part in his first triathlon at Montrose, commented "Tayside Mountain Rescue Team are delighted to be associated both as the charity partner and with providing first aid cover for both events. Having taken part in both triathlons this year, I really appreciate all the work undertaken by Maggie and her Team. I would like to thank all those competitors that donated and took sponsored places. Also, thanks again to Sattva Wellness and Bruce's Cycle Bothy for their continued support with donations. Here's to 2020!"
Planning is well under way for the 2020 events and dates will be announced in the coming weeks.