Montrose Tri Launch New Charity Partner
25 April 2014:  The inaugural Montrose Triathlon will be taking place across scenic Angus, raising money to help people affected by cancer.  Registration is now open for Montrose Tri, which will take place at Montrose Sports Centre. The swim will take place in the superb 6 lane swimming pool. The bike route then takes in some of the best views Angus has to offer as it travels out of town onto the quiet country roads. Finally, the run offers participants the chance to breathe in some fresh sea air as it negotiates the beach front.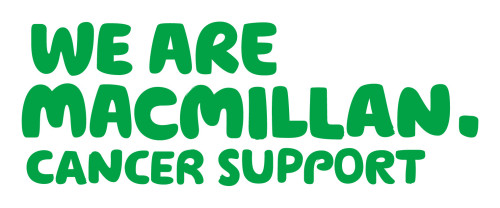 The event will take place on Sunday, 1 June 2014 and has partnered with Macmillan Cancer Support, the UK's leading cancer care charity.   April Davidson, Regional Challenge events manager for Macmillan Cancer Support for Scotland, said: "This summer, join us for an inspiring Tri challenge to raise money for Macmillan. Get yourself ready to have some fun and sport in this excellent event.  We are looking forward to joining forces with Tri Angus.  Participants are challenged to raise as much as possible to help ensure no one should face cancer alone whilst enjoying this first class event which looks set to become a growing fixture in the Triathlon calendar."
Maggie Lawrie, Tri Angus, commented "I am absolutely thrilled that Macmillan have come on board as our official charity partner for the inaugural Montrose Triathlon.  The work they do to support people affected by cancer is so important.  I'm delighted that we are able to work together to help raise funds and awareness.  I would encourage everyone who has already signed up for the event to do their bit to raise funds for the charity to help support the work they do. You can gain a Macmillan Fundraising pack by emailing triathlon@macmillan.org.uk
"For those of you who have not signed up already but fancy a wee challenge in support of Macmillan then there are still places available.  Entries are limited however so don't delay signing up.  Full details of how to enter can be found on the Tri Angus website.  There are both novice and sprint distances at the event to cater for  the triathlon newbie and the more experienced triathlete.  I know a lot of the participants will need little motivation to get on board for Macmillan. We can have a fantastic summer of swimming, running and cycling– we can't wait for June! It's a great chance to do something good for others."
April added: "Macmillan provides vital cancer support services and we rely on donations to fund them – £150 could give a mum who's found out she's just got breast cancer a steadying hand. It could give her someone to help her cope with chemo, provide a listening ear when she's frightened, and support her with getting back to normal afterwards.
"Every year in Scotland, 29,000 people are diagnosed with cancer. Macmillan is here for them."
For further information, please contact:
Maggie Lawrie info @triangus.co.uk
April Davidson adavidson @macmillan.org.uk or triathlon@macmillan.org.uk Macmillan Cancer Support