Montrose Triathlon Needs Your Support!
24 April 2016:  On Sunday, 5 June 2016 Montrose will proudly host the Third Montrose Triathlon.  To ensure its continued success the event needs the support of the local community and the organisers are calling for volunteers to help on the day.
The event is full with 240 people expected to tak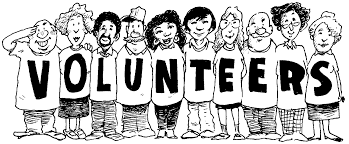 e part on the day.  It is based at the superbly equipped Montrose Sports Centre and from there participants will swim, bike and run their way around Montrose.
No experience is necessary – full details of your role will be provided on the day.  The event volunteers are vital to the success of the event – simply it cannot run without them!  The volunteer roles are vital and you will make an enormous difference to the competitor's and spectator's event experience. Volunteering is a great way to have fun, make friends and gain experience. Volunteering at the event can also give you the opportunity to test out potential career choices.  Equally, if you know of others who can join you then please ask them to get in touch.
We have a variety of roles available from directing participants, helping at the start/finish, providing information for spectators to handing out the all-important medals!  In return for your support, food and refreshments will be provided.
Planning for the event is well under way, and it would be great to know that you want to come and help us at the event. Volunteers will be required from approximately 0930 to 1530 but timings will be confirmed nearer the event.  If you have any questions or would like to volunteer at this event please get in touch by e-mailing info@triangus.co.uk.
Tri Angus Limited, a not-for-profit social enterprise, was set up to run triathlon events in Angus. After the Olympic and Commonwealth Games successes of London 2012 and Glasgow 2014, there has never been a better time to get involved with sport in general and triathlon specifically.
Example Roles available:
Registration / Help Desk
Finish / Medals
Transition Marshalls
Swim Start/co-ordinators
Water Station
Venue Marshals
Way-finding / Information
Team Leader
Video making
Photographers