Tayside Mountain Rescue Partner with Montrose Triathlon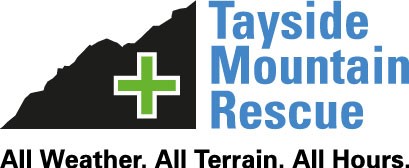 3 Jan 17:  An exciting new partnership for the 2017 Montrose Triathlon has been announced today which will see event organisers Tri Angus Ltd partner with Tayside Mountain Rescue for this year's event, which takes place on Sunday, 4 June 2017.
Not only will Tayside Mountain Rescue (TMR) be the events official charity partner, their highly skilled team will also provide first aid cover during the event.
The TMR Team comprise highly skilled first aiders, medics and doctors trained to deal with all eventualities.  The work they do is dangerous and challenging all year round.  All Team Members are voluntary, giving up their time to answer emergency calls to save the lives of those who find themselves in difficulties in the great outdoors.  They couldn't do the job however without the tools and equipment needed to save lives (and protect their own whilst out on a rescue) and this is why fundraising is so important for the charity.
Montrose Triathlon participants will be given the option to donate to TMR when they sign up to the event.  In addition to this, TMR are also looking for people to take part in the event on behalf of 'Team TMR' and raise vital funds to allow them to continue saving lives in Tayside.
Stuart Johnson, Tayside Mountain Rescue Team Leader commented on the new partnership " The majority of funds raised for our charity are raised by the good will and generosity from people who live in Tayside. We are humbled and appreciative of all donations which go to designated expenditure and operating costs. We are delighted to support the Montrose Triathlon organisers, athletes and we thank all people living in Tayside for their continued financial support for the life-saving work TMRT deliver. Our voluntary team members are the 4th busiest of 28 mountain rescue teams in Scotland.
Maggie Lawire of Tri Agnus Ltd commented "I am delighted to welcome Tayside Mountain Rescue as an event partner.  The level of experience in their Team is exceptional and I'm delighted they will be helping to keep our participants safe while they swim, bike and run their way round Montrose in June.
"Any support our participants can give the TMR charity would be much appreciated.  The Team need to fundraise all year round to ensure they have the equipment they need to save us, the public, should we ever need to call on their help while we are enjoying the fantastic facilities on offer in Tayside".
Entries for the 2017 Montrose Triathlon open on Monday, 16 January.  The event is expected to fill up quickly so would be participants are encouraged to sign up straight away.  For more information about the event visit the website www.triangus.co.uk.